Real Results

Raw Ingredients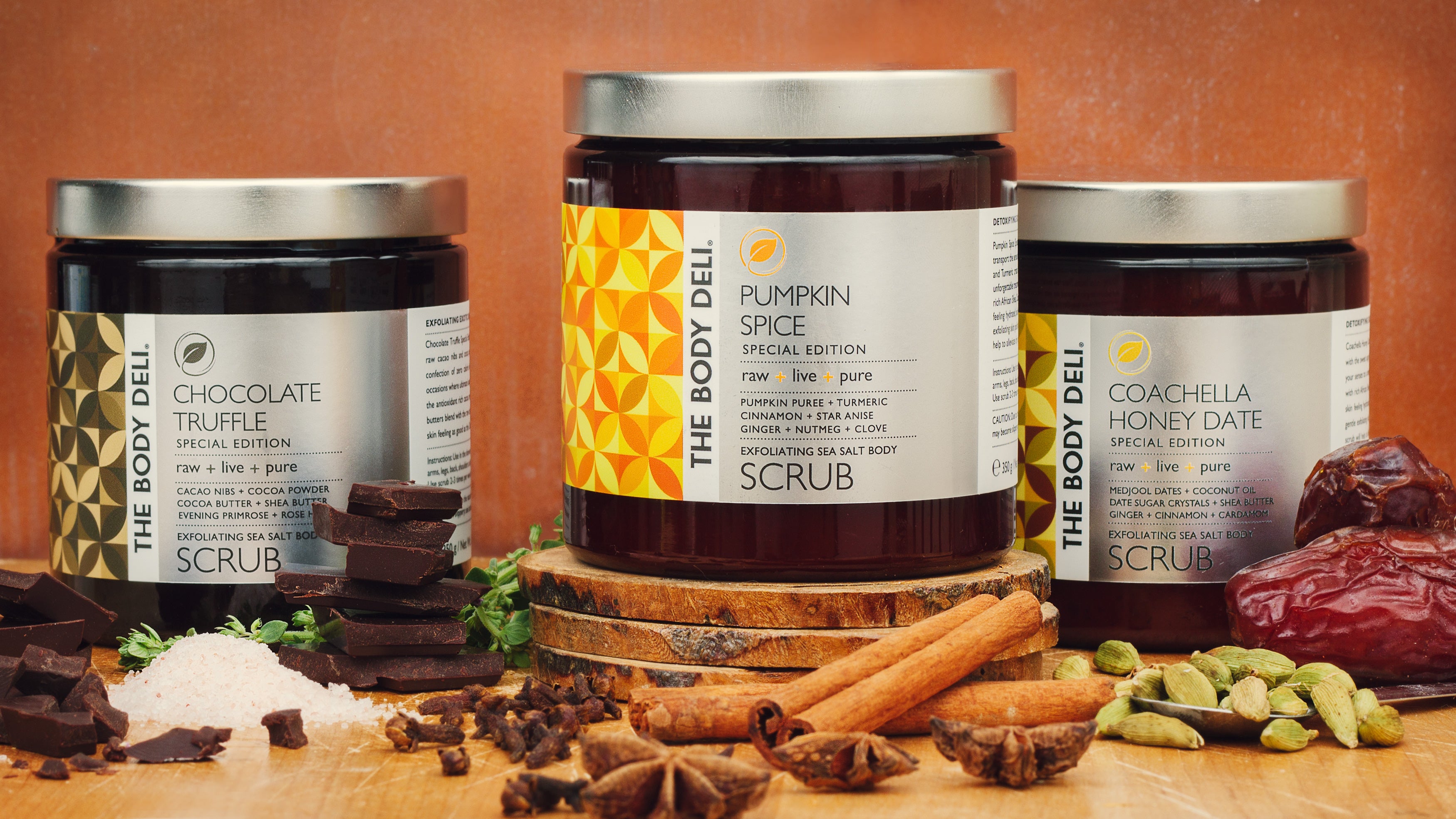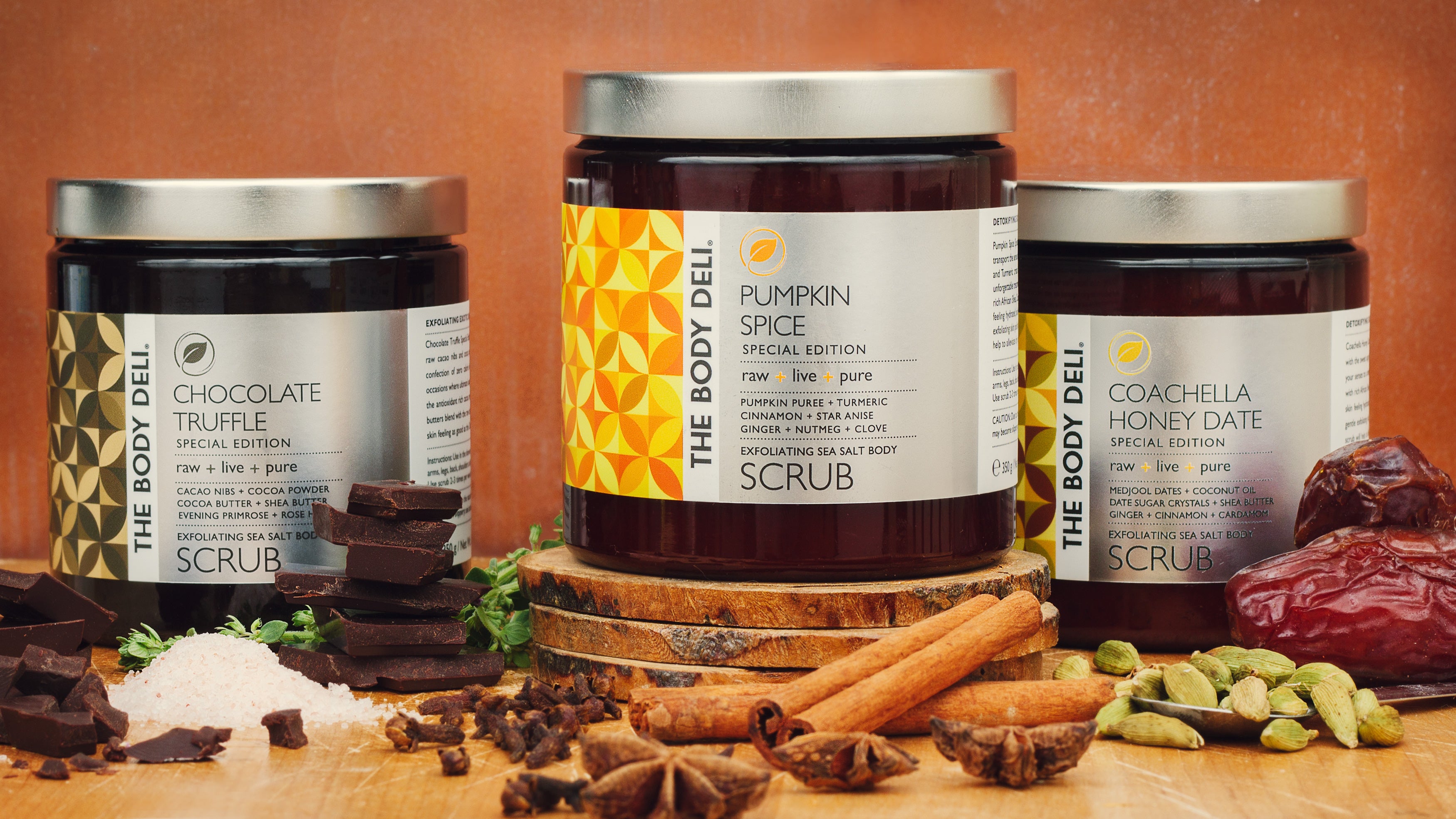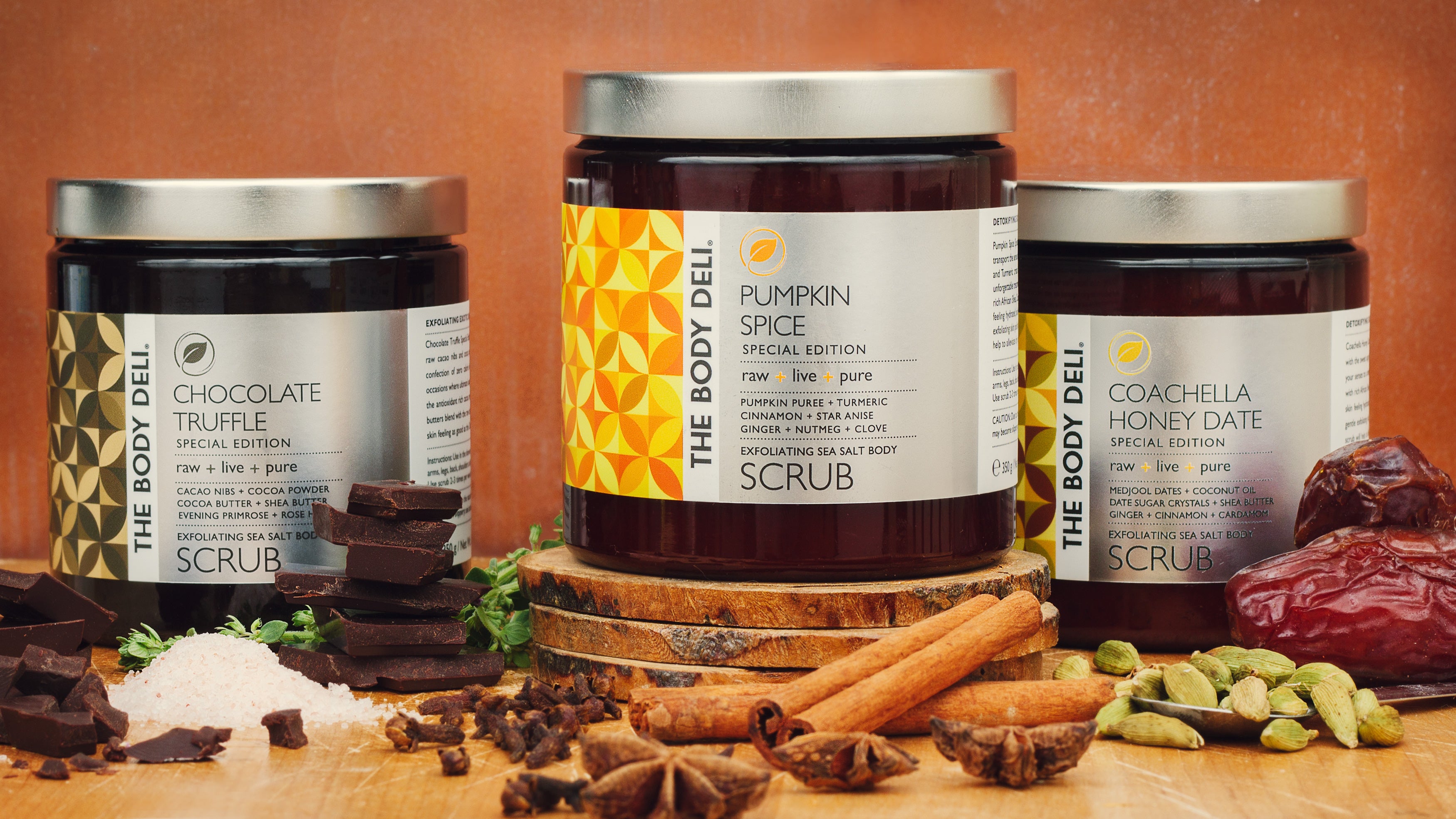 Pumpkin Spice Body Scrub
raw + live + pure
PUMPKIN PUREE + TURMERIC
CINNAMON + STAR ANISE
GINGER + NUTMEG + CLOVE
EXFOLIATING THERAPEUTIC GRADE SEA SALT BODY SCRUB
 Pumpkin Spice Special Edition Body Scrub
Is a warm and comforting aroma of Pumpkin Pie spices that transport the senses into pure aromatic bliss. 
Cinnamon, Nutmeg, Allspice, Cardamom, Star Anise, and Turmeric create the perfect balance to indulge and treat your senses and body to an unforgettable treatment.

Made with Pumpkin spices, this decadent scrub polishes away dull skin while leaving a delicious aroma on the skin. This unique and very special body scrub is formulated with rich organic African Shea, organic Cocoa and organic Virgin Coconut Butter. These amazing butters soften and leave the skin feeling hydrated, soft, and buttery.
Extra fine grain sea salt is used to create a gentle exfoliating skin polish that refines and smooths the skin. Precious nutrient rich oils further enhance this spa quality experience. Pure all natural therapeutic essential oils and organic spices are used to impart the healing essence of true aromatherapy.



EXOTIC ULTRA-FINE SEA SALTS

NOURISHING PLANT BUTTERS

LUXURIOUS CREAMY SKIN FEEL

HELPS HEAL DRY AND ROUGH SKIN
KEY AROMATICS: Pumpkin, Nutmeg, Clove, Cinnamon


INSTRUCTIONS: Use in the shower or bath. Massage a small amount of scrub onto wet skin. Focus scrub on arms, legs, back, shoulders and torso, avoiding sensitive areas. Rinse off salt thoroughly after treatment. Use scrub 2-3 times per week to achieve the best results.


FRESH INGREDIENTS: *Shea Butter, *Cocoa Butter, *Virgin Coconut Oil, Rise Bran Oil, *Avocado Oil, *Jojoba Oil, Dead Sea Salts, Pumpkin Puree, Himalayan Sea Salts, French Sea Salts, Vitamin E, Vitamin C, Lecithin, *thyme, *Rose-Hip Seed Oil, *Evening Primrose Oil, *Comfrey, *Carrot Seed Oil, *Rosemary Oil Extract, Cinnamon, Nutmeg, Allspice, Cardamom, Star Anise, Turmeric.  (*Denotes Organically Grown Ingredients)

Real Results

Raw Ingredients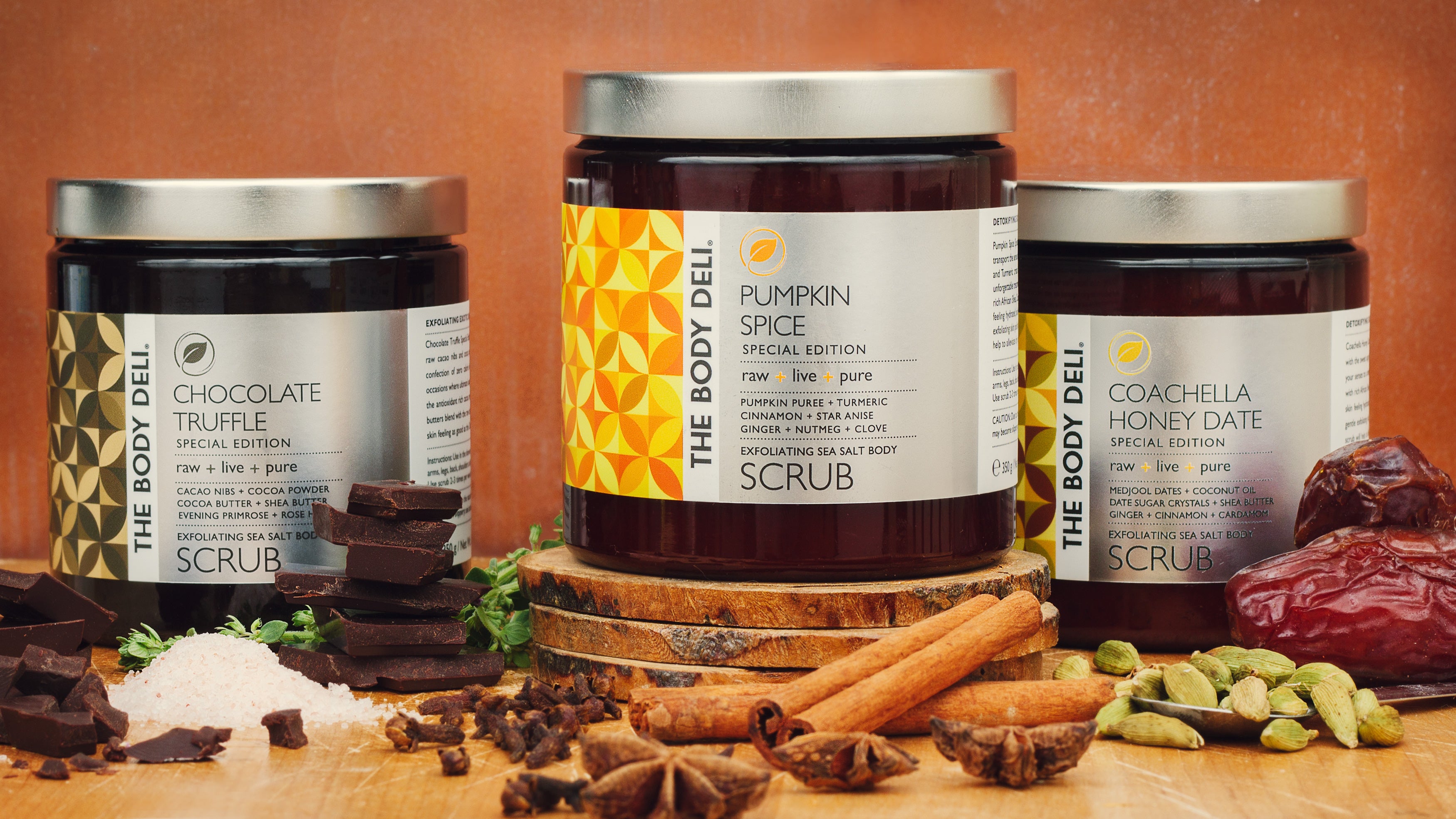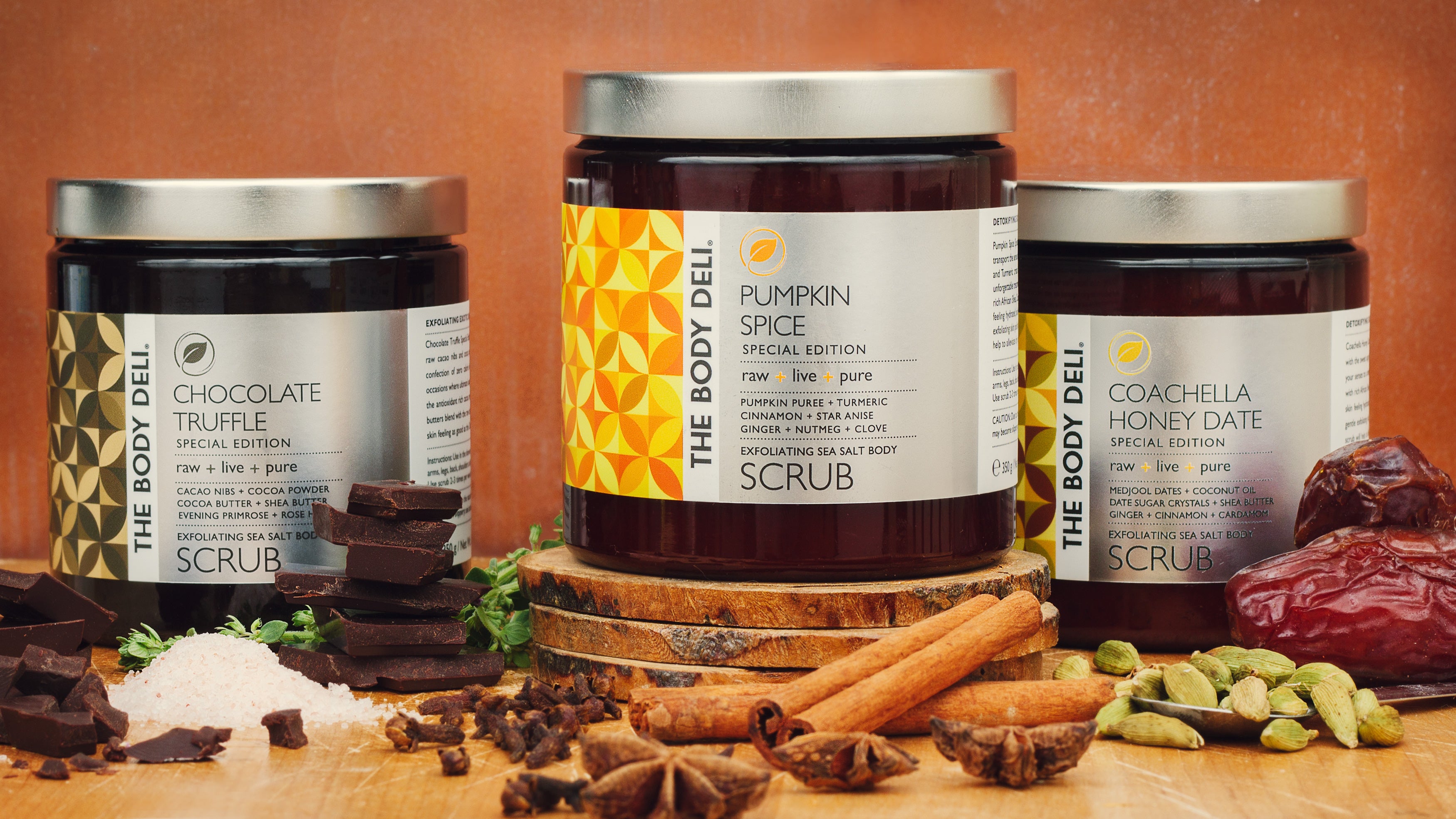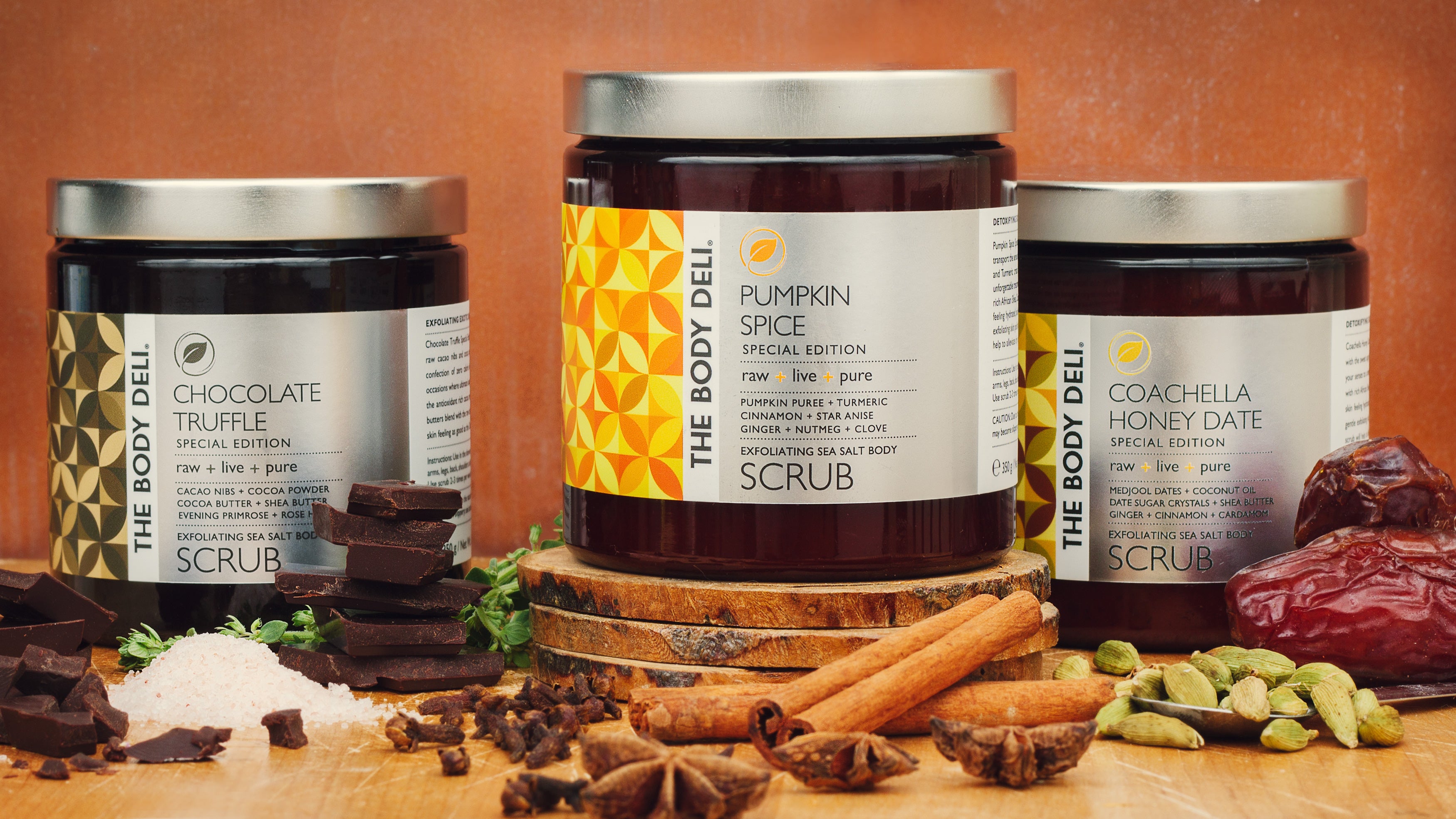 Gourmet
Handcrafted Bio-active Superfood Skincare.
Pure Beauty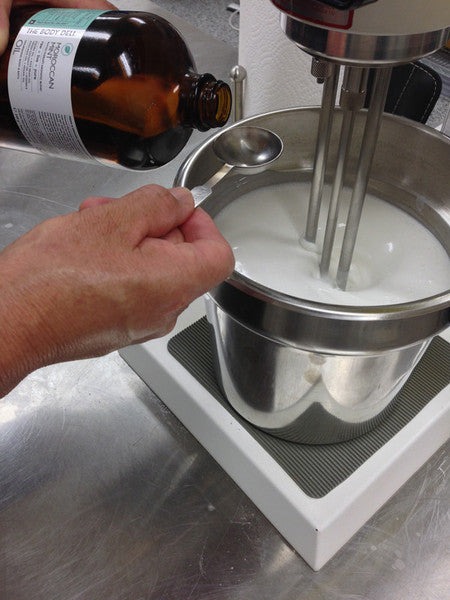 Our mission is to create the healthiest, non-toxic products that also deliver real results using powerful organic superfoods and raw ingredients that transform the skin, hair and complexion. Our method for creating our bio-active raw products is to add our actives and raw superfoods to a temperature below 110 degrees, this is important because this maintains the integrity and potency of the micronutrients. Take your skincare to the next level and experience the difference and results that RAW BEAUTY can do for you.
Superfoods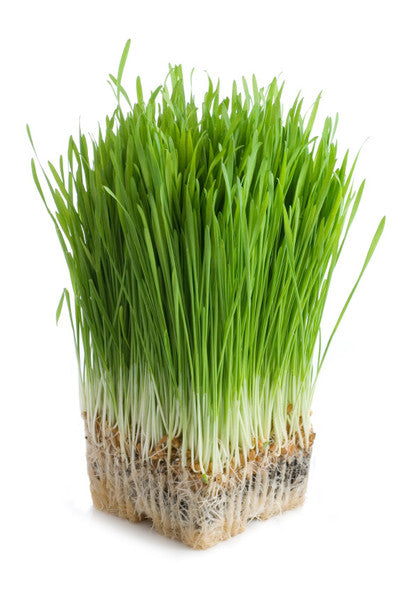 Superfoods are nature's highest concentration of nutrients in an edible form. Superfoods really are nature's pharmacy. These micronutrients are so rejuvenating to the body because the vitamins, minerals, enzymes and co-factors are completely bio-available. Using superfoods topically is one of our breakthroughs. The Body Deli is one of the first companies to use superfoods topically. We know more about superfood skincare than anyone. We know when you start using superfoods you will never want to use anything else.
Handcrafted
We modeled The Body Deli after a juice bar. Our products are made by hand everyday to provide the absolute finest and most beneficial skin, body and hair care products available anywhere. Our Master Cosmetic Chefs, lovingly formulate and mix our incredible products to the highest standards. We painstakingly source our essentials oils and ingredients from sustainable farms all over the world. We hope you feel the quality and attention to detail that we put into making everyone of our creations.