Real Results

Raw Ingredients
FREE GIFT: NOURISH NIGHT CREAM, 10 ml. Trial Mini Size $20.00 value Terms: Eligible on Orders with a sub-total of $100 or more after discounts including rewards (LIMIT 1)
raw + live + pure
TOCOTRIENOLS + RESVERATROL
HYALURONIC ACID + SQUALANE

REGENERATIVE & REPLENISHING FACIAL MOISTURIZER
FREE GIFT: NOURISH NIGHT CREAM, 10 ml. Trial Mini Size $20.00 value

Terms: Eligible on Orders with a sub-total of $100 or more after discounts including rewards (LIMIT 1). Orders that drop below $100.00 will no longer qualify. 

NOURISHING NIGHT CREAM (Regenerative Moisturizer / Normal-Dry skin types)
This rich and sumptuous facial cream will help restore and transform your complexion while you sleep. Nourish the skin for faster cellular turnover and maximum hydration with HYALURONIC ACID, RESVERATROL, TOCOTRIENOLS and bio-identical skin emollient OLIVE SQUALANE. This rich moisturizer smooths away fine lines and restores balance and equilibrium to dry, parched skin. Formulated with powerful essential oils to help you sleep.
WHY WE LOVE IT
This deeply nourishing night treatment cream supplies vital nutrients while you sleep. Powerful clinically active ingredients such as Sodium Hyaluronate moisturize while nourishing superfoods, such as pomegranate and carrot, feed the cells that encourage faster cellular turnover. NOURISHING NIGHT CREAM is also incredibly luxurious and is enhanced with pure aromatic actives that help promote a deep and restful sleep. Wake up feeling years younger and ready to face your day!
FUNCTIONALITY
increases cellular turnover

increases suppleness

reduces inflammation

diminishes signs of aging

comforts skin and rejuvenates

• KEY SUPERFOODS: Pomegranate, Carrot, Green Tea, White Tea, Virgin Coconut Oil
• KEY CLINICAL ACTIVES: Resveratrol, Coenzyme Q10, Tocotrienols, Beta Glucosamine
• SKIN TYPES: Normal, Sensitive, Dry, Mature


RECOMMENDED USAGE: Apply after cleansing at night.


FRESH INGREDIENTS: Antioxidant Micro-Clustered Water, *Macadamia Nut Oil, *Jojoba Oil, *Virgin Coconut Oil, Shea Butter, Cetearyl Olivate and Sorbitan Olivate (Olive Oil Emulsifier), Fresh Cells of Pomegranate, Pumpkin and Carrot, Resveratrol, Sodium Hyaluronate, *Green Tea Extract, *White Tea Extract, Tocotrienols, Amino Acid Complex, Squalane, Vitamin C (Magnesium Ascorbyl Phosphate), Coenzyme Q10, Allantoin, *Evening Primrose Oil, *Rosehip Seed Oil, Rosemary Oil Extract, Lecithin, Xanthan Gum, Alpha Lipoic Acid, Retinol Palmitate, Allantoin, Olive Squalane, Beta Fructan, Beta Glucosamine, Citric Acid, Essential oils of Manoi, Roman Chamomile, *Lavender, Ylang-Ylang, Rose Geranium, Vanilla Bourbon, Leuconstoc/Radish Root Ferment Filtrate (Natural Preservative System.

* DENOTES ORGANICALLY GROWN (The latest ingredients lists are posted online and may change from physical product labeling.)
*This product DOES NOT require refrigeration. To extend the potency and preserve the fresh ingredients store in a cool room away from direct sunlight.
Real Results

Raw Ingredients
Gourmet
Handcrafted Bio-active Superfood Skincare.
Pure Beauty
Our mission is to create the healthiest, non-toxic products that also deliver real results using powerful organic superfoods and raw ingredients that transform the skin, hair and complexion. Our method for creating our bio-active raw products is to add our actives and raw superfoods to a temperature below 110 degrees, this is important because this maintains the integrity and potency of the micronutrients. Take your skincare to the next level and experience the difference and results that RAW BEAUTY can do for you.
Superfoods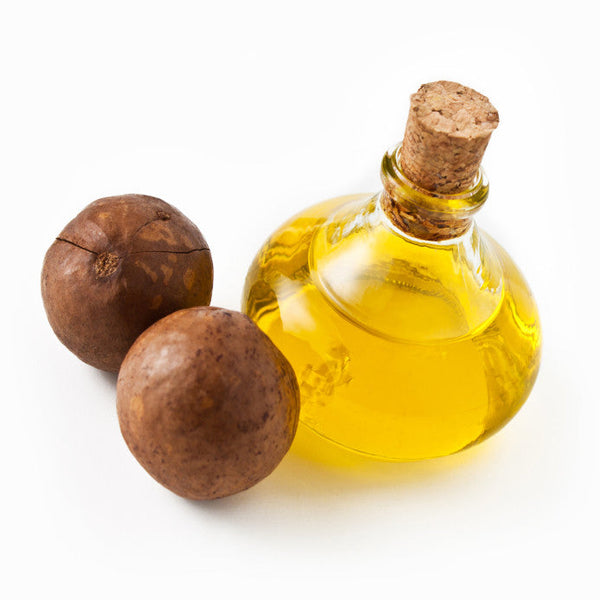 Superfoods are nature's highest concentration of nutrients in an edible form. Superfoods really are nature's pharmacy. These micronutrients are so rejuvenating to the body because the vitamins, minerals, enzymes and co-factors are completely bio-available. Using superfoods topically is one of our breakthroughs. The Body Deli is one of the first companies to use superfoods topically. We know more about superfood skincare than anyone. We know when you start using superfoods you will never want to use anything else.
Handcrafted
We modeled The Body Deli after a juice bar. Our products are made by hand everyday to provide the absolute finest and most beneficial skin, body and hair care products available anywhere. Our Master Cosmetic Chefs, lovingly formulate and mix our incredible products to the highest standards. We painstakingly source our essentials oils and ingredients from sustainable farms all over the world. We hope you feel the quality and attention to detail that we put into making everyone of our creations.