Real Results

Raw Ingredients



Amber Patchouli Bar Soap
raw + live + pure
FOSSILIZED AMBER + PATCHOULI
VETIVER + FRANKINCENSE + MYRRH
SPIKENARD + SANDALWOOD
LIVING BOTANICAL BODY SOAP
Amber Patchouli Gourmet Collection formula No.10 
Is a sensuous blend of fossilized amber and precious resins that create a depth of essence that captures the romance of the old world. Blended with dark patchouli, this essential oil blend conveys a warm earthy and sexy aroma that calms the mind and breath and is certain to stir the senses.
The Body Deli's master chefs are expert soap makers. Using time tested traditional methods of making cold processed soap, our soap delivers the finest bathing experience possible. All natural oils are saponified to perfection creating a bar of soap unlike any other.  Our moisturizing and skin conditioning soaps use the finest precious oils such as Olive, Jojoba, and Coconut to create a sensuous moisturizing feel and luxurious lather. Use our soaps everyday to feel freshly clean, yet never feeling stripped or dry. Enjoy the glow of healthy skin.
Purest handcrafted bar soap
Leaves skin feeling silky & moisturized
Excellent for sensitive skin
Luxurious thick lather
Made with cold pressed oils
Packaged in a chocolate brown gift box
Net Weight 4.25 oz.
KEY AROMATICS: Fossilized Amber Oil, Patchouli, Vetiver, Frankincense, Myrrh, Spikenard, Sandalwood
INSTRUCTIONS: Lather and massage over body. Rinse well with warm water. Avoid contact with eyes. For a longer lasting bar soap, use a soap dish that lets excess water drain away from the soap.
FRESH INGREDIENTS: Saponified Oils of *Virgin Olive Oil, *Organic Virgin Coconut Oil, *Palm Oil, *Castor Oil, *Jojoba Oil, *Avocado Oil, Essential Oils Fossilized Amber Oil, Patchouli, Vetiver, Frankincense, Myrhh, Spikenard, Sandalwood. (*Denotes Organically grown Ingredients). Since we use real resins that are highly pigmented, please use with caution to avoid staining.
(Net weight: 4.25 oz.)
Real Results

Raw Ingredients
Formula
N•10
AMBER PATCHOULI



Gourmet
Handcrafted Bio-active Superfood Skincare.
Pure Beauty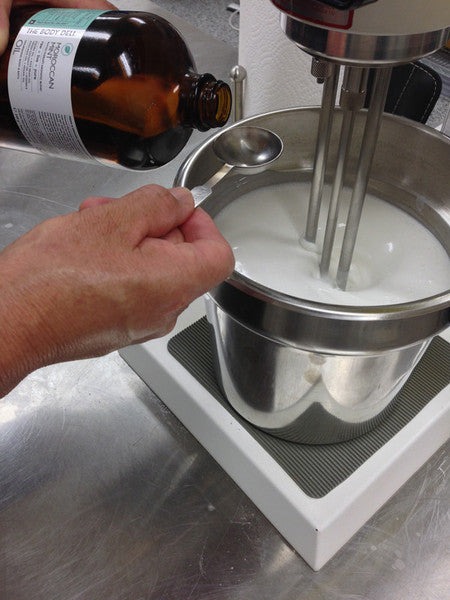 Our mission is to create the healthiest, non-toxic products that also deliver real results using powerful organic superfoods and raw ingredients that transform the skin, hair and complexion. Our method for creating our bio-active raw products is to add our actives and raw superfoods to a temperature below 110 degrees, this is important because this maintains the integrity and potency of the micronutrients. Take your skincare to the next level and experience the difference and results that RAW BEAUTY can do for you.
Superfoods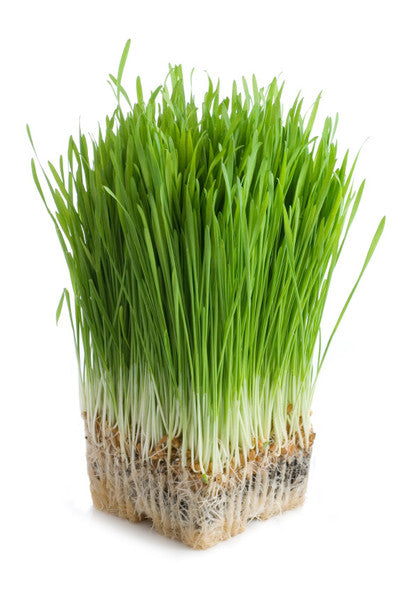 Superfoods are nature's highest concentration of nutrients in an edible form. Superfoods really are nature's pharmacy. These micronutrients are so rejuvenating to the body because the vitamins, minerals, enzymes and co-factors are completely bio-available. Using superfoods topically is one of our breakthroughs. The Body Deli is one of the first companies to use superfoods topically. We know more about superfood skincare than anyone. We know when you start using superfoods you will never want to use anything else.
Handcrafted
We modeled The Body Deli after a juice bar. Our products are made by hand everyday to provide the absolute finest and most beneficial skin, body and hair care products available anywhere. Our Master Cosmetic Chefs, lovingly formulate and mix our incredible products to the highest standards. We painstakingly source our essentials oils and ingredients from sustainable farms all over the world. We hope you feel the quality and attention to detail that we put into making everyone of our creations.