Are you using canned food skin care products or fresh?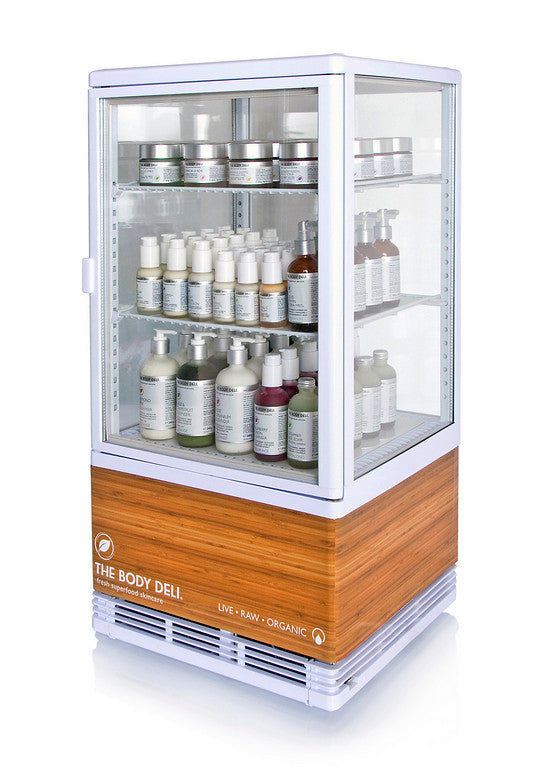 Welcome to a different vibe.
Alive &Fresh
Refrigeration is the key to high performance skin care.
Peak Potency & Efficacy
Our philosophy is that refrigeration is the key to effective high-performance skincare. Refrigeration for most of our products is NOT REQUIRED to preserve the product from spoiling - the function is to extend the potency and efficacy of the raw ingredients. Keeping your products refrigerated is not required, but you will experience enhanced results if kept refrigerated. The result will be a much superior and potent product that will deliver the peak nutrients that your cells require for optimum rejuvenation.
Cool Skin Care
Although most of our products do not require refrigeration for preservation, a few products require storage in a temperature controlled environment.
Live a
Vibrant

Life
Products that require refrigeration for preservation.
The rest of our products have a 12 month shelf-life once opened.