Real Results

Raw Ingredients



FRUIT ENZYME MASQUE (exfoliating)
raw + live + pure
GREEN PAPAYA + PINEAPPLE
SHEA BUTTER + CHLOROPHYL
EVENING PRIMROSE + ROSEMARY OIL EXTRACT
NATURAL ENZYME EXFOLIATING FACIAL MASQUE
- REFRIGERATION REQUIRED -
THIS PRODUCT WILL SHIP IN AN INSULATED COOLER BOX WITH ICE PACKS.
FRUIT SMOOTHIE MASQUE (Exfoliating) 2 oz.
Is an alternative to glycolic acids. This gentle treatment uses organic green Papaya Enzymes to exfoliate and give you a silky smooth complexion. Reveal younger and smoother looking and feeling skin with this delightful all natural enzyme masque.  Derived from Green Papayas this mask delivers high concentrations of proteolytic enzymes that digest proteins that link dead skin cells on the surface of the skin.  This all natural exfoliating treatment is an alternative for individuals that have sensitivity to glycolic acids. 

WHY WE LOVE IT

FRUIT SMOOTHIE MASQUE is a delicious treat for the skin. The irresistible tropical aromas make this masque smell good enough to eat. Just slather it all over the face and allow the enzymes to perform their magic and leave your skin very smooth and supple. Healthy skin has never been more fun to get!  
FUNCTIONALITY
-exfoliates with papaya enzymes
-breaks protein bonds of dead skin cells
-helps to dissolve dull, rough skin
-increases circulation
-imparts a fresh healthy glow to the skin

• KEY SUPERFOODS: Aloe Vera, Carrot Seed, Lecithin
• KEY CLINICAL ACTIVES: Green Papaya Enzyme Complex
• SKIN TYPES: All Skin Types


RECOMMENDED USAGE: Apply a generous portion of masque to a cleansed face. Allow masque to remain on the face for about 15-20 minutes. For best results, mist face with a Body Deli Fresh facial spritzer to keep face moist. Wash off with warm water. Use this mask once or twice a week for optimal results.


FRESH INGREDIENTS: Organic Soy Amino Acid Base, Organic Aloe Vera Juice, Shea Butter, Green Papaya Enzymes, Colloidal Silver, Allantoin, Squalane, Evening Primrose, Rose-Hips, Calendula, Carrot Seed, Chamomile, Japanese Honeysuckle, Rosemary Oil, Grapefruit Seed Extract, Vitamin E, Vitamin C, Benzoin, Lecithin, Honey & Natural Fruit Extracts.

* DENOTES ORGANICALLY GROWN (The latest ingredients lists are posted online and may change from physical product labeling).

*To extend the potency and preserve the fresh ingredients this product requires refrigeration and should be stored away from direct sunlight.
Real Results

Raw Ingredients



Gourmet
Handcrafted Bio-active Superfood Skincare.
Pure Beauty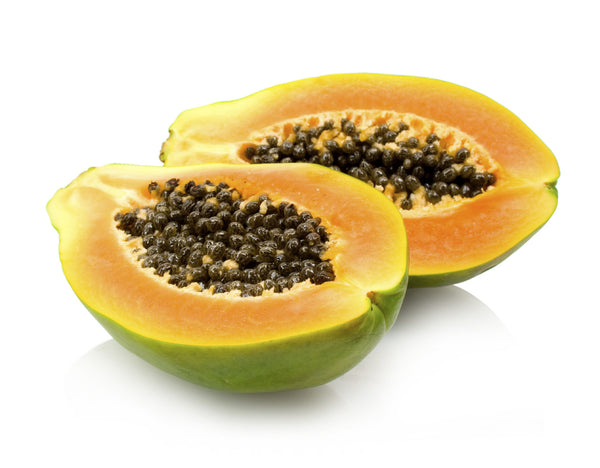 Our mission is to create the healthiest, non-toxic products that also deliver real results using powerful organic superfoods and raw ingredients that transform the skin, hair and complexion. Our method for creating our bio-active raw products is to add our actives and raw superfoods to a temperature below 110 degrees, this is important because this maintains the integrity and potency of the micronutrients. Take your skincare to the next level and experience the difference and results that RAW BEAUTY can do for you.
Superfoods
Superfoods are nature's highest concentration of nutrients in an edible form. Superfoods really are nature's pharmacy. These micronutrients are so rejuvenating to the body because the vitamins, minerals, enzymes and co-factors are completely bio-available. Using superfoods topically is one of our breakthroughs. The Body Deli is one of the first companies to use superfoods topically. We know more about superfood skincare than anyone. We know when you start using superfoods you will never want to use anything else.
Handcrafted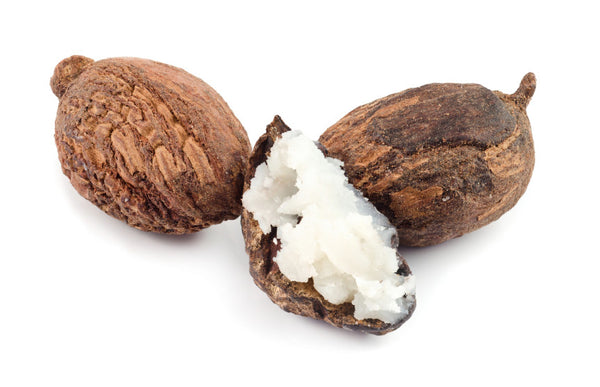 We modeled The Body Deli after a juice bar. Our products are made by hand everyday to provide the absolute finest and most beneficial skin, body and hair care products available anywhere. Our Master Cosmetic Chefs, lovingly formulate and mix our incredible products to the highest standards. We painstakingly source our essentials oils and ingredients from sustainable farms all over the world. We hope you feel the quality and attention to detail that we put into making everyone of our creations.