Real Results

Raw Ingredients



Liquid Vitamin Hydra-Mist (hydration)
raw + live + pure
IONIC MICRO-CLUSTERED H2O
TRIPEPTIDE 5 + ROVISOME C
SEA KELP BIOFERMENT + ACAI
MICRO-CLUSTERED & MULTI-VITAMIN HYDRATING FACE MIST
LIQUID VITAMIN HYDRA-MIST (Super Hydration / All Skin Types)
Firms and revitalizes your complexion with our revolutionary infused liquid vitamin skin hydrator. HYDRA-MIST is formulated with super-wetting ANTIOXIDANT MICRO-CLUSTERED IONIC WATER, ultra potent ROVISOME VITAMIN C, wrinkle reducing TRIPEPTIDE-5 and enzymatic rejuvenator SEA KELP BIOFERMENT. HYDRA-MIST stimulates collagen synthesis and integrin, and also provides optimum hydration, anti-oxidation and skin firmness. Used regularly, HYDRA-MIST in conjunction with other Body Deli products will help the improvement in overall skin health and appearance. Experience moist, dewy, and glowing skin.
WHY WE LOVE IT

HYDRA-MIST is an infused aqueous solution of vitamins and nutrients that are delivered to the skin through a pharmaceutical-grade atomizer mist sprayer. HYDRA-MIST is the missing link to pull your entire skin care regime together and maximize youth enhancing results. HYDRA-MIST deploys leading edge anti-aging actives such as sea kelp bioferment, liposome encapsulated vitamin c and amino-acid peptides. These highly rejuvenating actives combined with micro-clustered water atomized in our pharmaceutical grade mist sprayer deliver the necessary ingredients that deeply absorb and penetrate the cellular membranes. "Misting the face is the missing link for maintaining optimal levels of hydration and maximizing all other facial care products," said David Parker, co-owner of The Body Deli. "Regularly spraying the face with a micro-fine mist is the most effective way to reduce the signs of aging and overall impart a dewy, youthful look."
FUNCTIONALITY
-increases skin hydration
-produces a dewy, healthy glow
-reduces fine lines and wrinkles
-increases absorption of all skincare products
-revitalizes make-up
-also an excellent after-shave toner for men

• KEY SUPERFOODS: Tamarind Extract, Acai Fruit
• KEY CLINICAL ACTIVES: Rovisome Vitamin C, Tripeptide 5, Sea Kelp Bioferment
• SKIN TYPES: Excellent for all Skin Types


RECOMMENDED USAGE: 
Mist the face 2-3 times per day. Hydra-Mist reactivates the effectiveness of creams and serums, and restores vibrancy to color cosmetics
FRESH INGREDIENTS: Micro-Clustered Ionized Water, Aqueous Solution of *Rosemary, *Lavender, *Rose, *Nettle, Sea Kelp Bioferment (Lactobacillus/Kelp Ferment Filtrate), Rovisome C (Magnesium Ascorbyl Phosphate, Lecithin), Tripeptide 5, Acai Fruit Extract (Euterpe oleracea), Full Spectrum Ionic Minerals, Tamarind Seed Extract (Tamarindus Indica), Bulgarian Rose, *Rosemary, Ylang-Ylang Leuconostoc/Radish Root Ferment Filtrate (Natural Preservative System)

* DENOTES ORGANICALLY GROWN (The latest ingredients lists are posted online and may change from physical product labeling).
*This product DOES NOT require refrigeration. To extend the potency and preserve the fresh ingredients store in a cool room away from direct sunlight.
Real Results

Raw Ingredients



Gourmet
Handcrafted Bio-active Superfood Skincare.
Pure Beauty
Our mission is to create the healthiest, non-toxic products that also deliver real results using powerful organic superfoods and raw ingredients that transform the skin, hair and complexion. Our method for creating our bio-active raw products is to add our actives and raw superfoods to a temperature below 110 degrees, this is important because this maintains the integrity and potency of the micronutrients. Take your skincare to the next level and experience the difference and results that RAW BEAUTY can do for you.
Superfoods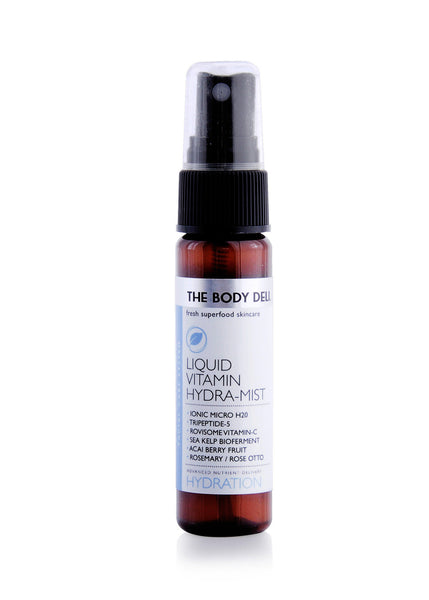 Superfoods are nature's highest concentration of nutrients in an edible form. Superfoods really are nature's pharmacy. These micronutrients are so rejuvenating to the body because the vitamins, minerals, enzymes and co-factors are completely bio-available. Using superfoods topically is one of our breakthroughs. The Body Deli is one of the first companies to use superfoods topically. We know more about superfood skincare than anyone. We know when you start using superfoods you will never want to use anything else.
Handcrafted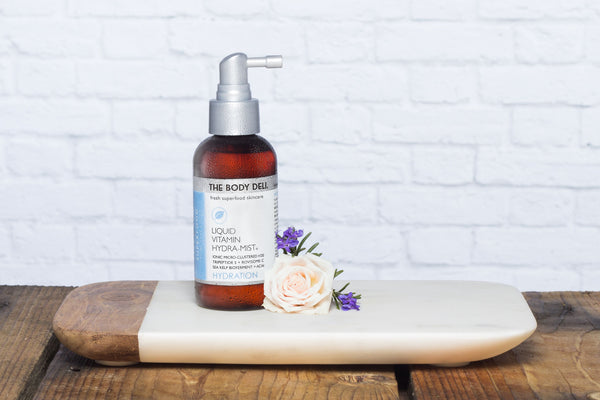 We modeled The Body Deli after a juice bar. Our products are made by hand everyday to provide the absolute finest and most beneficial skin, body and hair care products available anywhere. Our Master Cosmetic Chefs, lovingly formulate and mix our incredible products to the highest standards. We painstakingly source our essentials oils and ingredients from sustainable farms all over the world. We hope you feel the quality and attention to detail that we put into making everyone of our creations.