Real Results

Raw Ingredients



Green Detox Sea Salt Body Scrub
raw + live + pure
WHEATGRASS + OATGRASS + NORI
KALE JUICE + CHLORELLA + CAROB
MACA ROOT + HORSETAIL + DULSE
DETOXIFYING SEA SALT & SPROUTED MINERAL GREENS
Green Detox - Sprouted Mineral Greens Detoxifying Sea Salt Body Scrub Is formulated with Super Greens, Sea Vegetables, and exotic Sea Salts, which make this detoxifying scrub a powerful therapeutic tool to help the body release toxins from the skin and lymphatic system. Powerful detoxifiers like Wheatgrass, Dandelion, and Kale help skin facilitate enhanced circulation and activate the body's natural detoxification process. Sea Salts help pull toxins from the skin. When using the detox scrub, pay special attention to the areas around the armpit and inner thigh to get maximum benefit from the detoxifying effects of the Sea Salts combined with the powerful super green botanicals.


This exfoliating, detoxifying and nourishing body scrub is formulated with rich African Shea, Cocoa, and Virgin Coconut Butters. These raw butters soften and leave the skin feeling hydrated, soft, and silky. Extra fine grain European Dead Sea Salts are used to create a gentle exfoliating polish that refines, smooths, and detoxifies the skin. Used regularly, this scrub will help to alleviate dry, rough skin and impart a luxurious silky texture and vibrant glow.
• EXOTIC ULTRA-FINE SEA SALTS
• NOURISHING PLANT BUTTERS
• LUXURIOUS CREAMY SKIN FEEL
• HELPS HEAL DRY AND ROUGH SKIN
KEY AROMATICS: Spearmint, Peppermint, Lemon Verbena, Rosemary

INSTRUCTIONS: Use in the shower or bath. Massage a small amount of scrub onto wet skin. Focus scrub on arms, legs, back, shoulders and torso, avoiding sensitive areas. Rinse off salt thoroughly after treatment. Use scrub 2-3 times per week to achieve the best results.
FRESH INGREDIENTS: *Shea Butter, *Cocoa Butter, *Virgin Coconut Oil, Rise Bran Oil, *Avocado Oil, *Jojoba Oil, Dead Sea Salts, Celtic Sea salts, Himalayan Salts, French Sea Salts, Vitamin E, Vitamin C, Lecithin, *Thyme, *Rose-Hip Seed Oil, *Evening Primrose Oil, *Barley Grass Juice, *Oat Grass Juice, *Wheat Grass Juice, *Dandelion Leaf Juice, *Kale Juice, *Spinach Juice, Spirulina, Kelp, Chlorella, Icelandic Kelp, *Comfrey, *Carrot Seed Oil, Rosemary Oil Extract, Essential Oils of Peppermint, Spearmint, *Lemon, *Sweet Orange, Ylang-Ylang, Chamomile.  (*Denotes Organically Grown Ingredients)

(Net Weight: 12.5 oz.)
Real Results

Raw Ingredients



Gourmet
Handcrafted Bio-active Superfood Skincare.
Pure Beauty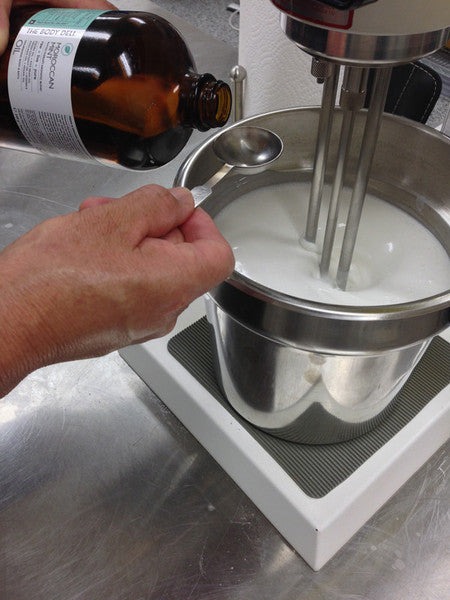 Our mission is to create the healthiest, non-toxic products that also deliver real results using powerful organic superfoods and raw ingredients that transform the skin, hair and complexion. Our method for creating our bio-active raw products is to add our actives and raw superfoods to a temperature below 110 degrees, this is important because this maintains the integrity and potency of the micronutrients. Take your skincare to the next level and experience the difference and results that RAW BEAUTY can do for you.
Superfoods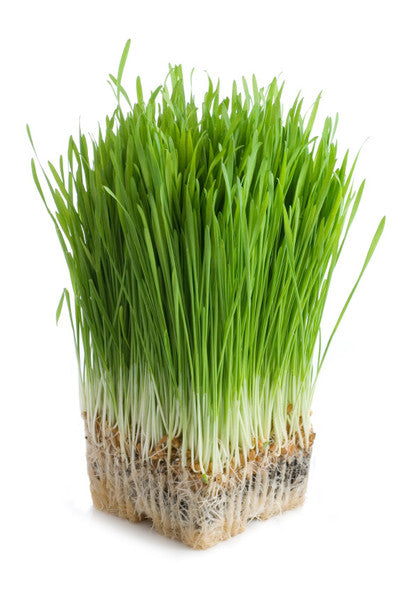 Superfoods are nature's highest concentration of nutrients in an edible form. Superfoods really are nature's pharmacy. These micronutrients are so rejuvenating to the body because the vitamins, minerals, enzymes and co-factors are completely bio-available. Using superfoods topically is one of our breakthroughs. The Body Deli is one of the first companies to use superfoods topically. We know more about superfood skincare than anyone. We know when you start using superfoods you will never want to use anything else.
Handcrafted
We modeled The Body Deli after a juice bar. Our products are made by hand everyday to provide the absolute finest and most beneficial skin, body and hair care products available anywhere. Our Master Cosmetic Chefs, lovingly formulate and mix our incredible products to the highest standards. We painstakingly source our essentials oils and ingredients from sustainable farms all over the world. We hope you feel the quality and attention to detail that we put into making everyone of our creations.