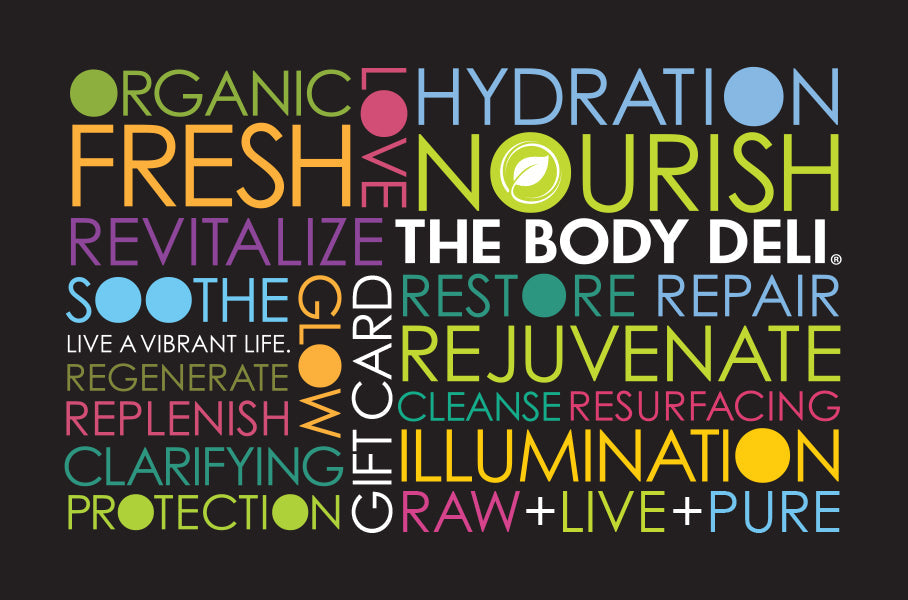 Give the perfect gift.
Any occasion, any time.
Send immediately or choose your delivery date.


Include a personal gift message


Need help selecting the perfect gift for your special gift recipient?


Gift your special someone, family, friends, or clients a Gift Card to The Body Deli to let them choose their favorite products tailored for their skin care needs.


Gift cards are delivered by email and contain redemption instructions.